STRICTLY DUB VOL 2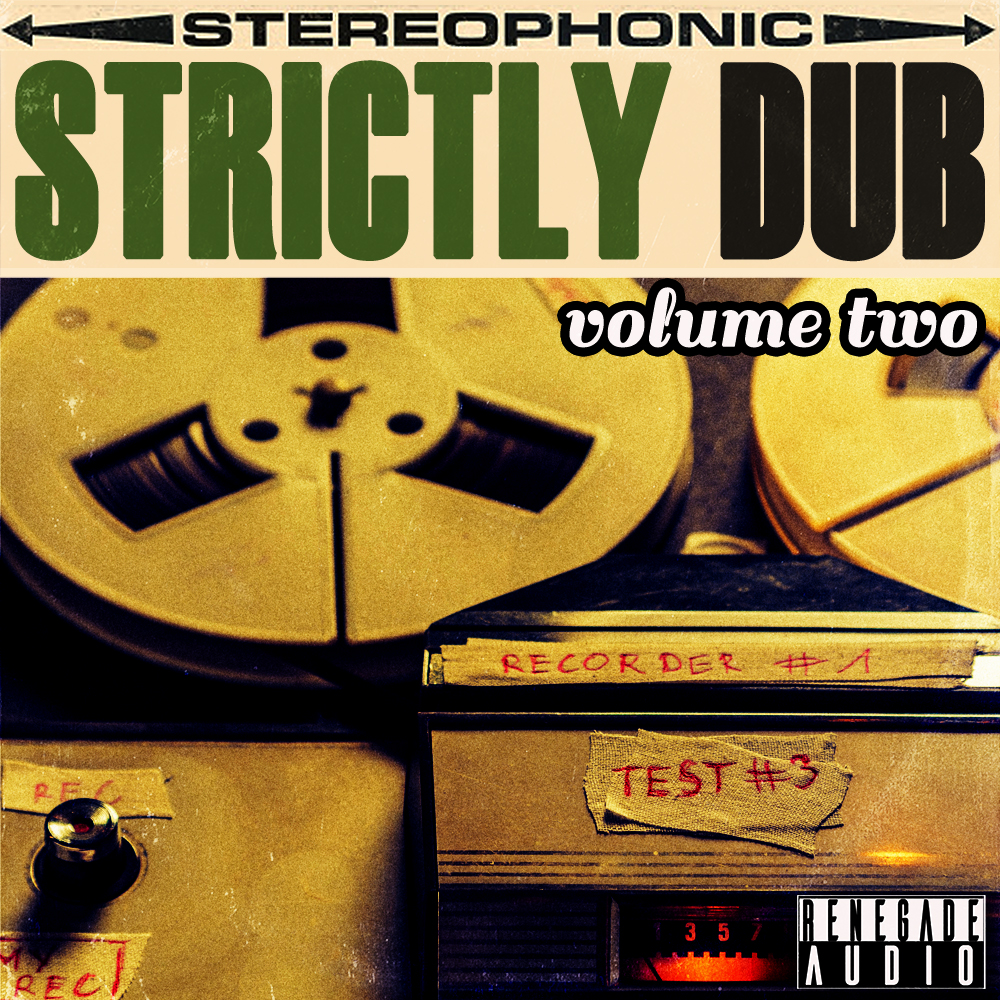 Strictly Dub Vol 2
Label: Renegade Audio
Genre(s):  Dub / Reggae 
Tempo Range: 71-133bpm
Pack Size: 2.5GB (341 Loops /  254 Oneshots / 36 midi files)
Bigger, Heavier and Dubbier - Modern & Digital Dub
In the same spirit as the Strictly Roots Reggae series, the Strictly Dub series Is inspired by the experimentation, boundary-pushing use of effects such as delay/echo, wah-wah pedal, reverbs, phasers, and other related tools that helped shape and define a new genre of music created by Lee "Scratch" Perry & The Upsetters, King Tubby & Augustus Pablo, Mad Professor, Vibronics and Zion Train.
Strictly Dub Volume Two takes you to the new frontier of modern and digital dub stylings while utilizing hand-crafted delays and reverbs, plugins, and mixing techniques.  Inside the pack, you'll find four different tempos (71,122, 127 & 133bpm) and loads of drum grooves (full kits, hi-hats, snares, rimshots, rolls and more), a load of skanks - organs, electric keys, guitar, and music combos plus heavy basslines both subby synths and electric bass as well as a nice selection of percussion options to bring your songs fresh ideas and sonics. 
Notes:  Some of the fx versions were dubbed live and not quantized to sync perfectly. They are meant to be "live" and layered in. 
The effects used include: Spring Reverbs, Phasers, Echos/Delays, Wah–wah pedal, rotary speaker, Benidub, Strymon and various UAD plugins. 
 
LOOPS  (341)
ONESHOTS (254)
 
Bass 
30 (w/fx)
 30
 
Drums
170 (w/fx) 
66
 
Music 
(Piano, Organ, Synths, Keys, etc..)
116  (w/fx)
127 
 
Percussion
25 (w/fx)
16
 
Midi Files
30