REGGAE ROCKERS VOL 2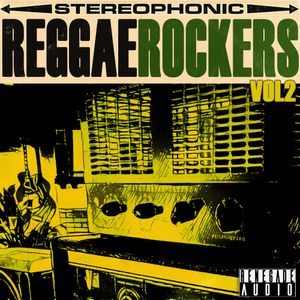 Reggae Rockers Vol 2
1.3 GB 
(499 Loops / 258 Oneshots)
Tempo Ranges: 66-150 bpm
All the flavours of classic and modern reggae vibes ready for the sound system arena.

Volume One received VIP 10/10 Awards along with 5-Star Ratings, Volume Two is back with an ear to more future dub stylings - going deeper and heavier with elements of ambient, dubstep, modern roots and the electronic side of dub.
Volume 2 utilizes a wide array of instruments to bring you a highly usable pack that includes live & synth basses, guitars, live and programmed percussion and programmed beats - these are sounds that weave together that special sonic feel of traditional roots reggae backed by heavy drum and bass grooves heard in so many of today's musical styles: steppers, dubstep, trap, grime and more.
Gear Used: Benidub Filter Benidub, Echo, Benidub Spring Reverb, Benidub Siren, Strymon Volante, Strymon Blue Sky, Roland Echo, Traynor 70s Spring Reverb, Korg Minilogue, Access Virus, 986 Yamaha Portastudio, Gretsch Drums, Toca Congas, Warwick Bass, Gibson, Danelectro and Fender Guitars, Avalon Vacuum Tube, BOSS Digital Reverb, Vantage 80s Delay, Allen & Heath GL2400 Mixer, Hammond M100 Organ, Yamaha Motif Keys, Rp; and FP-7F Keys, Neumann U87, C414, Shure Mics, PZMs. UAD Plugins, Soundtoys, various live percussion and more
Genre(s): Reggae, Dub, Rub-A-Dub, Dancehall, Steppers, Jungle
Tempo: 140 BPM 
Size: 1 GB  (499 Loops & 219 Oneshots)