DUB PACK SERIES VOL 5 - LION OF JUDAH
0:00/3:30

0:00/0:14

0:00/0:14

0:00/0:14

0:00/0:14

0:00/0:14

0:00/0:14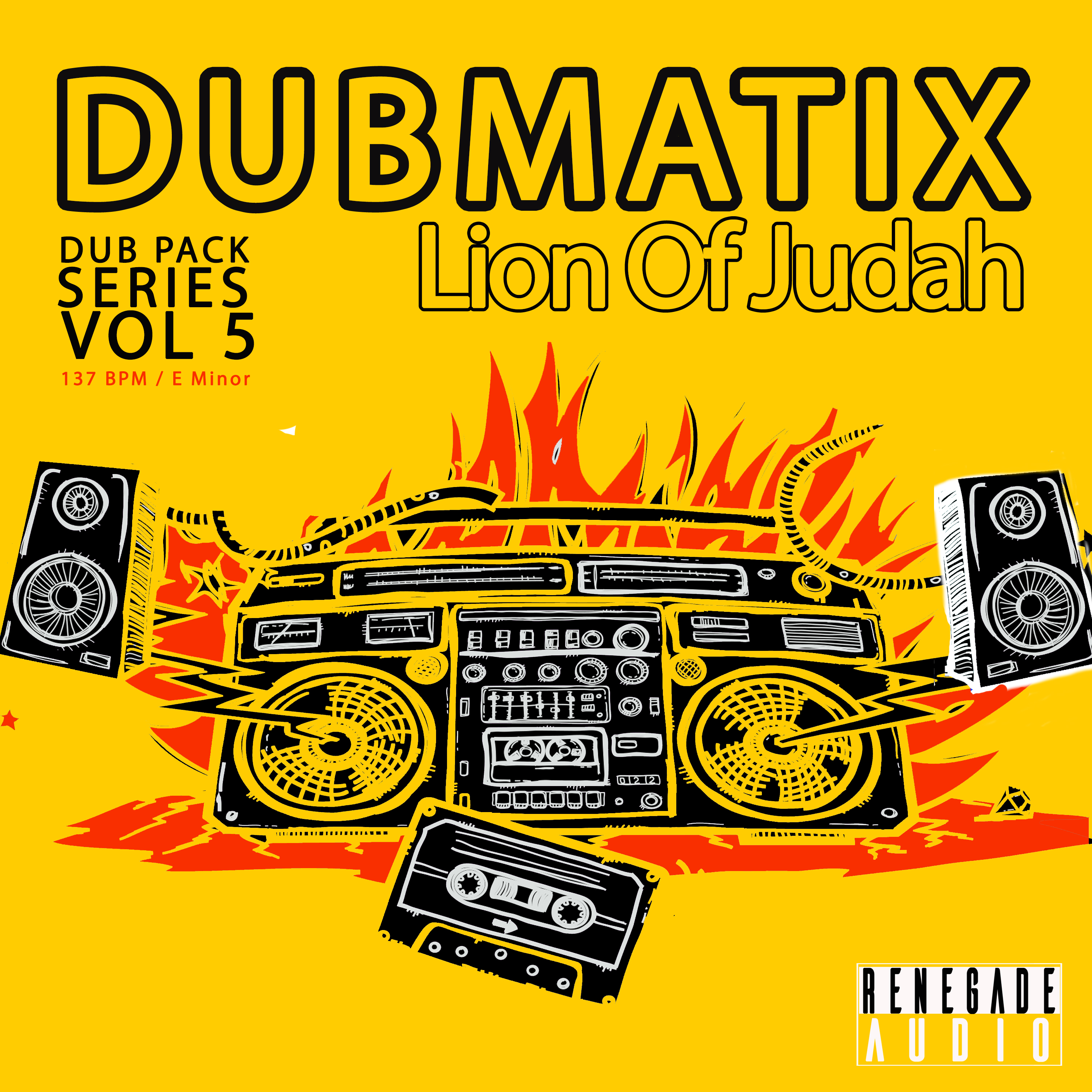 Dub Pack Series Vol 5 - Lion Of Judah

Create it,  Remix it, Dub it, Mash it  

Vol 5 in the Dub Pack Series is back with a modern roots track that includes big horn sound, swinging hi-hat-groove, bubblin' bass line, and the usual assortment of densely layered fx sweeping across the soundscape. Sitting at 137BPM, it allows maximum flexibility with a wide variety of musical styles: dub, steppers, roots dub, grime, trap, dubstep, and beyond. 
With 43 individual track stems and 10 group stems, you can drag and drop any part into your productions or create your dub using the core elements.  This jammed pack contains options, layers, combos, and more. 
The Dub Pack Series provides you with a full array of tools and sounds for you to use. You can grab pieces, groups, specific instruments, oneshots, midi files, and more then drop and drag into existing projects or use elements as the base for your new song.
---
INSIDE THE PACK : The Dub Series Packs aim to provide maximum flexibility and integration into your projects by offering several formats and types of content:

Mega Pack (2.4 GB)
43 Full Song Stems 
10 Group Stems 
423MB Loop Pack + Oneshots
Maschine Kit (3 Demos, 36 Midi Parts + 120 MB of bonus loops
Ableton Drum Rack (3 Demos, 3 Drum Rack Midi files, 120MB of bonus loops
Full Song: Lion of Judah

Loop Pack 102 Loops / 89 Oneshots (423MB)  
Loops: Bass: 3 / Drums 35 / Music 44 / Percussion 20
Oneshots: Bass 5 / Drums 28 / Music 41 / Percussion 15
Maschine Kit (145 MB)
Project Files: One Kit (16 hits), 3 Demo Songs (8 bars), 36 Midi Parts & Bonus 120MB of 38 Loops
(*note - the bonus loops are exclusive to this Maschine kit)
Ableton (145 MB)
Project File, Drum Rack (16 hits), 3 Demo Songs (8 bars), 120MB of 36 Loops + 3 Drum Rack Midi Files
(*note - the bonus loops are exclusive to this Ableton rack)
All content is 100% Royalty-Free