Musician, Producer, Mastering, Radio Host, Label Owner, and loop producer
REGGAE-LOOPS.COM is owned and operated by Dubmatix. Producing Loop Packs & Maschine content for 16 years, he's amassed a wide collection of reggae, hip-hop, funk, triphop, jungle & dubstep loop packs as well as several Maschine packs for Loopmasters, Rawcutz & Native Instruments (Black Arc). His reggae loop packs are currently the best-selling dub & reggae loop packs worldwide with well over 50,000 sold to date and numerous #1 spots and awards.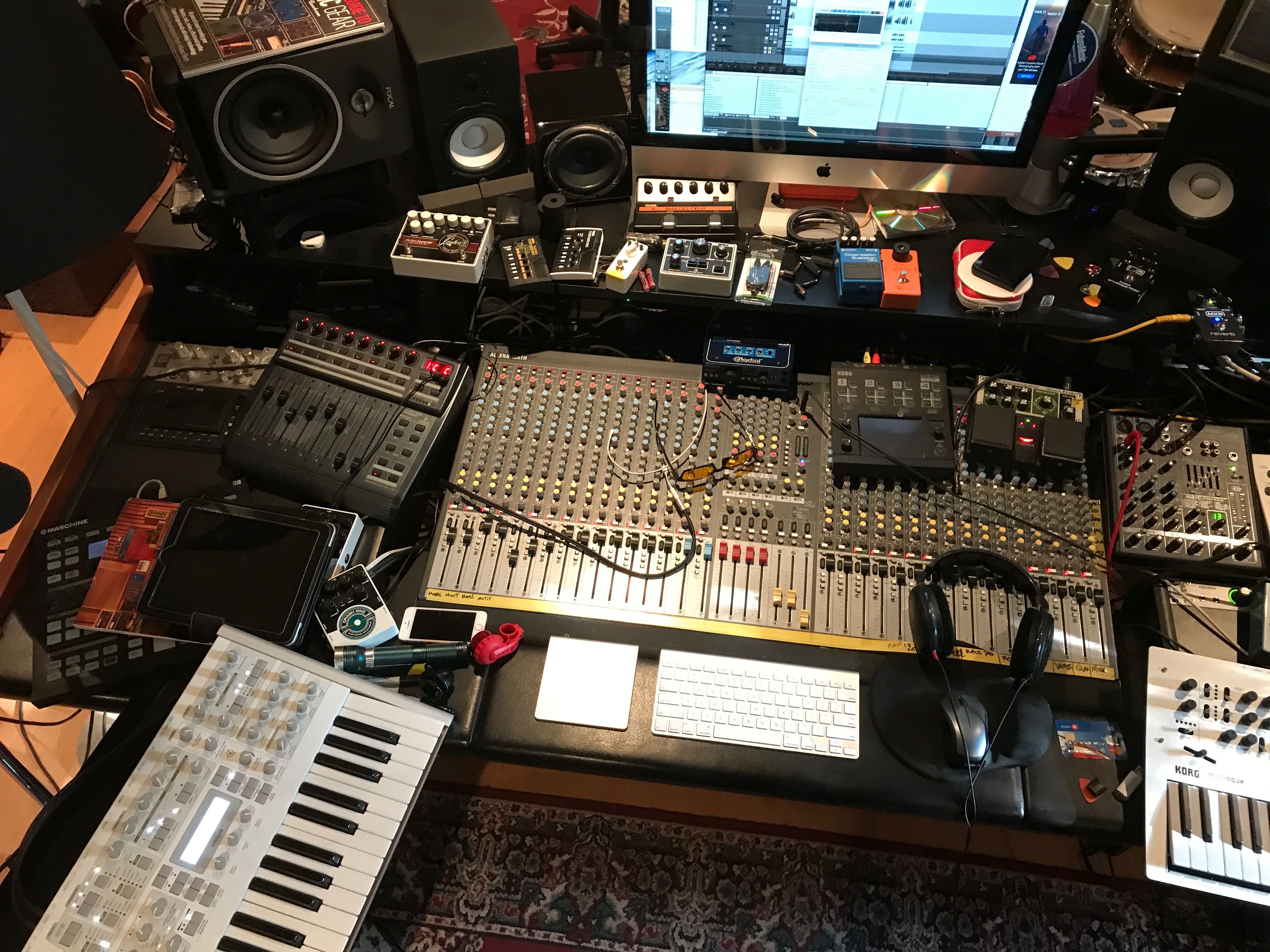 BACKGROUND INFO

2019 JUNO AWARD WINNER FOR BEST REGGAE RECORDING (Canada's Grammy's)
(2010 & 2019 Juno Award Winner & 10-time Juno Award Nominee)
"Canada's Dub Master" - Jamaica Observer
"Killer" - Morcheeba
"A great musician, producer. Nuff respect" Sly Dunbar (Sly & Robbie)
"New skool prodigy" - Serial Killaz UK
"Canada's Dread at the controls" - Don Letts BBC Radio less
"One of the world's leading producers...Dubmatix..." FUTURE MUSIC Magazine
The prolific Canadian composer, producer, multi-instrumentalist and seven-time JUNO Award winner and nominee hails from Toronto but has carved out a massive following on the international stage. He is a recording machine, from his debut release Champion Sound Clash in 2004, the Toronto-born Dubmatix has gone on to produce and record a mind blowing 500 releases + to date & counting!
"T.O.'s Dubmatix is one of the most inventive dub reggae producers in Canada."
Errol Nazareth - CBC National Radio - Big City, Small World
His vast collection of recordings have garnered multiple music awards from all over the world including France, Portugal, Germany and the U.K., along with critical praise from theinternational music industry insiders and tastemakers such as BBC Radio's Don Letts, Rodigan, Annie Mac , XM Radio USA , iTunes Canada & USA respectively who have recognized & celebrated Dubmatix ' relentless inventiveness and creative style.
The accolades continue with yet another honour awarded by Billboard Magazine (September 2016), who crowned Dubmatix "Is This Love" rendition as the #1 Bob Marley Remix of all time! To date, the track has garnered over 20 million streams & growing!
2018 was another milestone year for Dubmatix' fans (a staggering 2.8 million followers on Soundcloud along with 32 million streams!........270,000 fans & counting on Facebook....AND ...6 million streams on Spotify!!) and if that wasn't enough the multi-talented & hardworking composer recently completed remixes for UB40, Augustus Pablo & King Tubby, his 2nd remix for 2016 Grammy Winners Morgan Heritage, including The recently released two-disc deluxe edition of "Strictly Roots " - contains the Dubmatix Blaze Up Remix of "Light It Up" and the classic "Reggae Nights" receiving rave reviews from outlets like:
Big Shot DJ Magazine - " On his interpretation, the JUNO award-winning mixmaster maintains the original's infectious quality while managing to turn up the heat a few more degrees for maximum dance floor enjoyment.".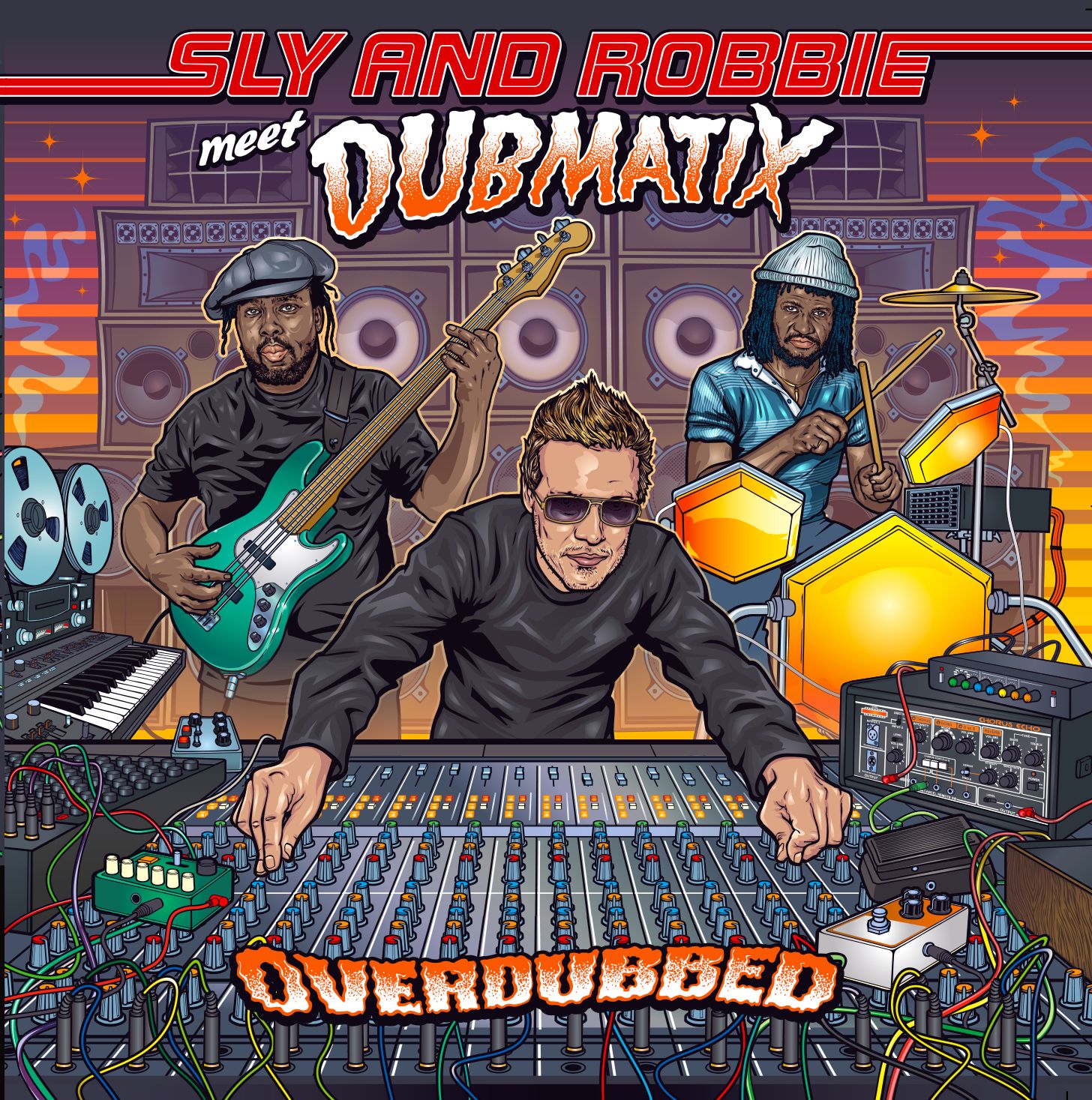 SLY & ROBBIE MEET DUBMATIX
As 2018 progressed so too was a busy year filled with multiple Dubmatix releases including the January album with legendary duo & 2017 Grammy nominated artists Sly & Robbie . The collaboration entitled "Overdubbed - Sly & Robbie meets Dubmatix" has garnered international praise and support from over 1200 radio stations, media, djs and soundsystems worldwide.
*" #1 Album Top 20 March 2018"* - Global Reggae Charts
*"Cavernous dub excursion from Sly and Robbie, mutated to fine effect by Dubmatix. Nice cameos from Prince Allah, Screechie Dan, Treson and others too." *
- David Katz author, music journalist, reggae historian
*"the boisterous eclecticism between roots, dancehall, and clubdub, shatters the instrumentals with noise and effects, pumps them up"* Rolling Stone Magazine (DE)
*"this much is already clear, the best dub album of the year"* Rene Wynands RIDDIM Magazine - Germany
*"Wicked"* Don Letts BBC Radio
*"Heavy album"* Ras Kwame - Capital XTRA 96.9/107.1 FM - London, UK
A few artists Dubmatix has worked with 
Ackboo
Addis Pablo
Aldubb
Alton Ellis
Ammoye
Anthony B
Ari Up (The Silts)
Art-X
Ashkabad
Augustus Pablo
Balanced Records
Battle of Santiago
Bill King
Bobby Treasure
Brain Damage
Brother Culture
Charles Okafor
Chomsky All Stars
Cornel Campbell
Dennis Alcapone
DJ Brace
DJ Maars
Don Letts
Dr Ring Ding
Duane Stephenson
Dub Stuy
Dub Syndicate
Dub Terminator
DubbleStandart
Earl Zero
Easy Star All Stars
Easy Star Records
Echo Beach Records
Eek-A-Mouse
Erik Arma
Ernest Ranglin
Exile Di Brave
Face-T
Footprints
Freddie McGregor
Freddylocks
Fredlocks
Fyah P
G Corp
Gappy Ranks
George Nooks
Ghost Writerz
Green Cross
Guive
Half Pint

Heavyweights Brass Band
Horace Andy
IllBilly Hitec
IllVibe
Infinite
Irie Ites Music
J Boog
J Star
Jago
Jah Jah Man
Jah Mason
Jay Douglas
Jay Spaker
JMan
Joe Pilgrim
Joe Publik
John Browns Body
Jr Yellam
Juggla
Kazam Davis
KENT
King Tubby
Kingston Express Records
KOG
Krak in Dub
Kulcha Ites
Lanimal
Lengualerta
Lillian Allen
Linval Thompson
LJX
LMK
Lone Ranger
Longfingah
Luciano
M-Syla
Maleo Rockers
Manchez
Marcus Visionary
Mayd Dubb
Mc Taiwan
Megative
Menace Live
Micah Shemaiah
Mighy Diamonds
Miss Ficel
MOKO
Morgan Heritage
Mykal Rose
Mystic Fyah

Mystic Loic
ODG
OKAN
Omar Perry
Pablo Paul
Paitko
Pandra Vox
Parly B
Patko
Pato Irie
Pinchers
Prince Alla
Prince Blanco
Prince Jazzbo
Radio 77
Raffa Dean
Ragga Twins
Ram Goat Records
Ranking Joe
Ranking Roger
rasta Rueben
Reggaddiction
Rhythm Express
Rootwords
Rukus
S'Kaya
Screechy Dan
Shane Shaky Forrest
SKG DUb Alliance
Sly & Robbie
Sr Wilson
Straika D
Stranjah Miller
Subtifuge Records
Sugar Minott
Tackhead
Tanya Mullings
Tenja
Tenor Fly
Tetra Hydra K
the Drop
the Dub Chronicles
The English Beat
The Hempolics
The Human Rights
Tippa Irie
Tour De Force
TravalaZ
Treson
Tribuman

U Brown
U Roy
UB40
UZUL
Vibronics
Victor Rice
Volodia
VP Records
Wayne Smith
Willi Williams
Zion Train