DREAD HORNZ
Dread Hornz Vol 1
$27.00
Save 50.0%!
$13.50
Label: Renegade Audio Size: 4GB Genre(s): Bass Music, Dub, Reggae, Grime, Electro, Jungle, Breakbeat, Dancehall, Hiphop, Triphop Tempo: 80-140 BPM
Read more…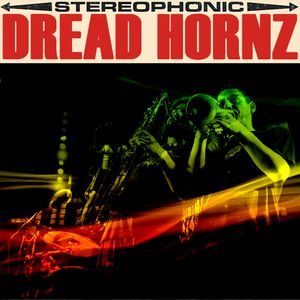 Dread Hornz takes inspiration from the classic '70s horn-driven reggae recordings of Jamaica - think of The Abyssinians Satta Massagana and it's haunting horns, Burning Spear's majestic intensity and Marley's anthemic horn stabs that punctuated his lyrics.

It's those magical sounds that we've aspired to: the slightly bent notes, the lagged playing style, the beautiful imperfections, the plaintive, hypnotic melancholy, that captured your imagination and struck a chord. It is all of those elements that embodies the essence of Dread Hornz.
Performed by the Booom Hornz, Dread Hornz contains 10 song folders. Each song folder has multiple horn lines and riffs. Created for maximum flexibility and usability the pack includes Full Horns (Trumpet, Tenor Sax and Trombone) separated parts and riffs in different keys and 6 multiple FX processed versions of each "Dry" loop : FilterEcho, LoFi, Multi FX, Phase, Reverb and SpaceEcho.
---

INSIDE
With over 2500+ loops, Dread Hornz provides a variety of tempos and keys that provide maximum usage for Bass Music, Dub, Reggae, Grime, Electro, Jungle, Breakbeat, Dancehall, Hiphop, Triphop and beyond.
Dry: Raw loops without any processing or FX. This allows you to start from scratch to create your own processed versions that is just right for your productions.
FilterEcho: We ran the main full horn sections through a combination of LFOs and Echo to create a washy, spaced out sound that will be right at home in any dub, trip hop, downtempo track.
LoFi: Emulating that dusty vintage sound of old vinyl that always sounds good.
Multi FX: Distortion, Flanger, Chorus, Delay, Reverb, Filter & EQ - the Multi packs the full punch of tasteful and useful processing with a lot of groove.
Phase: The ever present Phase shifting sound heard on many "skanks" in reggae (the offbeat guitar, piano chops) adding movement to the loops.
Reverb: A sweet, short EMT Plate reverb for ambience
SpaceEcho: utilizing the legendary Roland RE-201 Space Echo tape machine, we've run all the loops through the UAD emulation plugin for some quirky, wobbly goodness.
---
Performed by the Booom Hornz
Cédric Munsch aka Tribuman is a trumpetist and trombonist from France. After studying at the Faculty of Musicology and the Music Conservatory in Strasbourg (France) he started working with producers (Reality Shock Records, Dubmatix, Undisputed Records, Not Easy At All Productions, Jahsolidrock Music...). Tribuman writes, records, and does arrangements for many international reggae artists like Apple Gabriel (Israel Vibrations), Brinsley Ford (Aswad), Tippa Irie, Earl16, Macka B, Fred Locks, Naâman, iLLBiLLY HiTEC, Midnite, Junior Murvin, General Levy, Omar Perry, Glen Washington …
Romain Pivard aka Mux is a saxophonist who studied improvised jazz music at the Music Conservatory in Strasbourg (France). He teaches saxophone, jazz, improvisation and collective practice in music school. He performs with different bands and musical styles from jazz (Razul Siddik Quintet, Sumbur), to hip-hop (Art District), passing by funk (Enneri Blaka), reggae (Naâman) or dub (Dubmatix Live Band) on stages in France, Switzerland, Belgium, Germany, Czech republic, Netherlands, Estonia and Latvia. Moreover he collaborates with different artists on studio recordings worldwide.
Together under the name Booom Hornz, Tribuman & Mux recorded the horns for Naâman, Courtney John, J&B Kings, Dubmatix, Chezidek, Micah Shemaiah and more.
In 2020 they recorded for the English label Reality Shock Records for artists like Solo Banton, Errol Dunkley, King Lorenzo, Mickey General and the same year they begin to record with Christian Cowlin (FOH/ Sound Engineer for The Wailers since the 90's) and on different projects including Bob Marley Tracks Project, with some original Wailers and I-Threes.
Gear Used: Benidub Filter Benidub, Moog Filter, Benidub Echo, UAD Roland Space Echo & EMT Plate Plugins, Soundtoys.
Please Note: Only the Horns you hear in the Demo are included in this Sample pack
Genre(s): Reggae, Dub, Rub-A-Dub, Dancehall, Steppers, Jungle
Tempo: 140 BPM 
Size: 4GB / 2500+ Loops
 
DREAD HORNZ REVIEWS: 18 5-STAR REVIEWS
Future Dub Orchestra 10/10
So the excellence continues with Renegade Audio. Every time I get the chance to do a review I am so eager to check out. From the continued series of sound packs you get the Hornz..... and you get a whole plethora of Brass to choose from. You have everything you need to cover so many genres, but in the realm of Dub, Roots, Reggae and so much more you are truly covered. The folders are brimming with so much content you have such a treasure trove for your own brass section. This is so good and you will not be disappointed. I love the fact you get the dry versions to reverb, filter echo, space echo, multi, lo-fi, fx and so much more. You have a pack with huge shelf life and will keep you busy coming up with so many version excursions..... for your arrangements and productions. The content level is so high and superb musicianship and production. I cant say how highly I rate this pack, but that truly isn't a surprise. Looking forward to what else is in store.
---