DUB PACK SERIES VOL 3 - ROCKERS DUB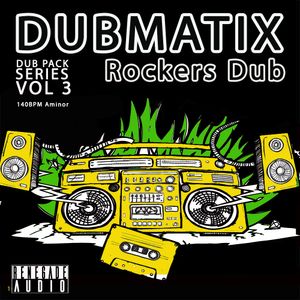 Dub Pack Series Vol 3 - Rockers Dub

Build it Remix it, Dub it, Mashup it -  create your new song or use it as a starting point for inspiration. The Dub Pack Series provides you with a full array of tools and sounds for you to use. 
Vol 3 in the Dub Pack Series is back with a roots rockers style groove at a smooth 140BPM  which allow for maximum flexibility with a wide-variety of musical styles: dub, steppers, roots dub, grime, trap, dubstep and beyond. 
Inside you'll find phased guitars, echo-washed horns, spring reverb accents on the rimshots, solos, organ bubbles, and more.
INSIDE THE PACK :
The Dub Series Packs aim to provide maximum flexibility and integration into your projects by offering several formats and types of content:
Mega Pack (4 GB)
54 Full Song Stems (Build you own track from scratch, mix'n'match or layer into existing tunes)
380 MB of Loops & Oneshots
Ableton Drum Rack with bonus 50MB of loops (exclusive to this Ableton Rack)
Maschine Kit with 50MB of loops and 31 midi files(exclusive to this Maschine Kit)
31 Midi files
Song Stems & Groups (3.7GB)
54 Full track stems (individual track stems
400 MB Loop Pack that includes Loops, Oneshots, Midi & presets
 
Loop Pack (380 MB)
Maschine Kit (50 MB)
Project Files: One Kit (16 hits), 3 Demo Songs (4-8 bars), 31 Midi Parts & Bonus 32 Loops
(*note - the bonus loops are exclusive to this maschine kit)
Ableton (50 MB)
Project File, Drum Rack (16 hits), 3 Demo Songs (8 bars), 50MB of bonus loops
(*note - the bonus loops are exclusive to this ableton rack)
All content is 100% Royalty-Free