SOUL ORGAN VOL 1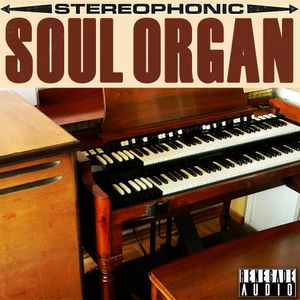 Soul Organ
Genre(s): Funk / Soul / R&B / Hiphop
Size: 665 Total Loops Loops (1.3 GB)
Soul Organ Vol 1 brings that legendary combo sound and mystical vibe of the Hammond B3 Organ with the Leslie Rotating Cabinet heard on Booker T and the MGs, Portishead, Beastie Boys, The Meters, Radiohead, Stevie Wonder and countless more recordings, is a masterpiece of sonics and groove.

With touches of soul, blues, gospel, R&B and beyond this loop pack includes 95 dry organ loops varying from solos, riffs, pads and screaming sounds. For producers, Soul Organ Vol 1 provides a broad sonic spectrum of carefully crafted, highly usable & flexible loops that will be right at home in a variety of musical genres: Jazz, Soul, Deep House, Hip Hop, Funk, Breaks, Downtempo and more.
Genre(s): Funk / Soul / R&B / Hiphop
Size: 665 Total Loops Loops (1.3 GB)
 
INSIDE THE PACK
Dry: Raw loops without any processing or FX. This allows you to start from scratch to create your own processed versions that is just right for your productions.
Dub: Processed using the trifecta of dub styles : Filter, Echo & Spring Reverb
Echo: A tasteful analog echo modelling with saturation
LFOFilter: Chaining together an LFO Filter and 2 different Moog Filters to add bounce and groove to the loops
LoFi: Emulating that dusty vintage sound of old vinyl that always sounds good.
Multi FX: Stereo Spread, Chorus, Phaser, Delay, Reverb, Filter & EQ - the Multi packs the full punch of tasteful and useful processing with a lot of groove.
Reverb: A full-bodied reverb processed through the legendary Capitol Studios chamber.
Mixed & Mastered at Renegade Studios
Gear Used: Hammond B3, Leslie Rotating Amp, Benidub Filter Benidub, Moog Filter, Benidub Echo, UAD Roland Space Echo & EMT Plate Plugins, Soundtoys.
Performed by Bill King
Bill King has been playing piano, Organ, Rhodes, clavinet, arranging, music director for over 50 years with such artists as Janis Joplin, Linda Ronstadt, Rick James, Martha Reeves, Pointer Sisters, and written for Chaka Khan and many more.
Please Note:  Only Organ Samples are included,  Other sounds in the Demo are for illustration only.