RETRO FUNK VOCALS
Retro Funk Vocals
$42.00
Save 28.57%!
$30.00
Label: Renegade Audio Size: 7GB (3 Zip File Downloads) Genre(s): Funk, Hip Hop, Soul, R&B, Breakbeat, Electronic Tempo: 82-109 BPM
Read more…
#1 BESTSELLER ON LOOPMASTERS & LOOPCLOUD
(on the Top 10 Bestseller list for over 12 months)

Retro Funk Vocals is all about that late '70s sound and lyrical phrasing with classic party anthem calls to the dancefloor such as: "Hot Wire, Give It To Me, Get Down, Bumpin' and Takin' It Higher" - it's all there, ready to add a little funky-spice to your tracks. This essential funk vocal pack is packed with upbeat, hip-shakin', booty-movin' highly usable vocal phrases that will enhance and elevate your productions.

With over 2200+ loops, Retro Funk Vocals Vol 1, provides a variety of tempos and keys.  Each vocal part has been lovingly crafted and processed through 70's era vocal FX (and beyond) to provide that supa-funktastic vibe. Retro Funk Vocals will be a go-to pack for years to come as it's built for maximum flexibility and usability.
Performed by Selena Evangeline, Retro Funk Vocals contains 6 song folders, Each main vocal phrase includes the breakout individual harmony parts (which are minimum 4 and maximum 6 parts), also included are 40 single line phrases.
GENRE(S): Funk / Soul 
Size: 6.9GB
2234 Loops
 
Total Loops 2234 Loops (6.69GB)

6 Song Kits

211 Dry Loops and Phrases

40 Solo Vocal Phrases

4 and 5-part Harmony
INSIDE THE PACK
Dry: Raw loops without any processing or FX. This allows you to start from scratch to create your own processed versions that is just right for your productions.
50s Megaphone: Thin, raw and aggressive sound
Harmonizer: 1970s Eventine Emulation. From sci-fi sound design to pop music landmarks from David Bowie and AC/DC.
LoFi: Emulating that dusty vintage sound of old vinyl that always sounds good.
Multi FX: Distortion, Flanger, Chorus, Delay, Reverb, Filter & EQ - the Multi packs the full punch of tasteful and useful processing with a lot of groove.
Echo: A nice simple and tasteful echo
Reverb 1: The legendary Capitol Records Chamber reverb
Reverb 2: A sweet, short EMT Plate reverb for ambience
SlapBackEcho: Classic style slapback echo heard on countless recordings since the 50s
Morphorder: Waves Morphoder (vocoder styles)
Vocoder 1 & 2: Over the past four decades, vocoders have been used to stunning effect, transforming human voices into various forms of robot speak on hits by Herbie Hancock, Kraftwerk, Daft Punk, Afrika Bambaataa, and countless modern hit-making producers.
ABOUT SELENA EVANGELINE
Selena Evangeline is, without question, a world-class singer. The sounds of Ella Fitzgerald, Chaka Khan, Prince, and Stevie Wonder helped shape the musician she is today. As a multi-instrumentalist and songwriter, her songs are musical snapshots of real-life and emotions, from a real woman. Those "snapshots" helped to win her an Ontario Independent Music Award for Best Urban, Barrie New Music Award as well as honourable mention in the John Lennon Songwriting Competition. Selena has shared the studio and stages with Sheila E., Patrice Rushen, Jocelyn Brown, The Nylons, Latin Grammy winner Maia and the list goes on. https://www.selenaevangeline.com/

REVIEWS: FUTURE MUSIC 
Want some super groovy retro vocals that are always on 'The One'? This superbad (ie good) set of hip-shakin' hooks, riffs, party-starting choruses, and other solid gold singing parts, are fully inspired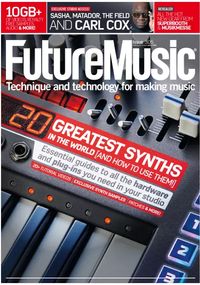 by the feel-good funk of the swinging '70s. And the whopping 6.69GB of loops and song kits in this collection gives you all you need to bring that magical moment in musical history back to life. World-class vocalist Selena Evangeline, who has shared stages with everyone from Patrice Rushen to Jocelyn Brown, has been recorded here with a chain inspired by the era. So, Capitol Record's famed echo chamber has been emulated, and classic FX like the Harmonizer has been copied for maximum vibes.