JUNGLE PACK SERIES VOL 1 - WICKED DUB
Jungle Pack Series Vol 1: Wicked Dub (MEGA PACK)
$40.00
Save 62.5%!
$15.00
5GB MEGAPACK Full Song Stems / Remix Stems / Loop & Oneshot Pack / Ableton Rack & Maschine Expansion Kit Includes: Drums, Bass, Horn Stabs, Vocal Stabs, Melodica, Guitar, Keys & Percussion Stems / Loops
Read more…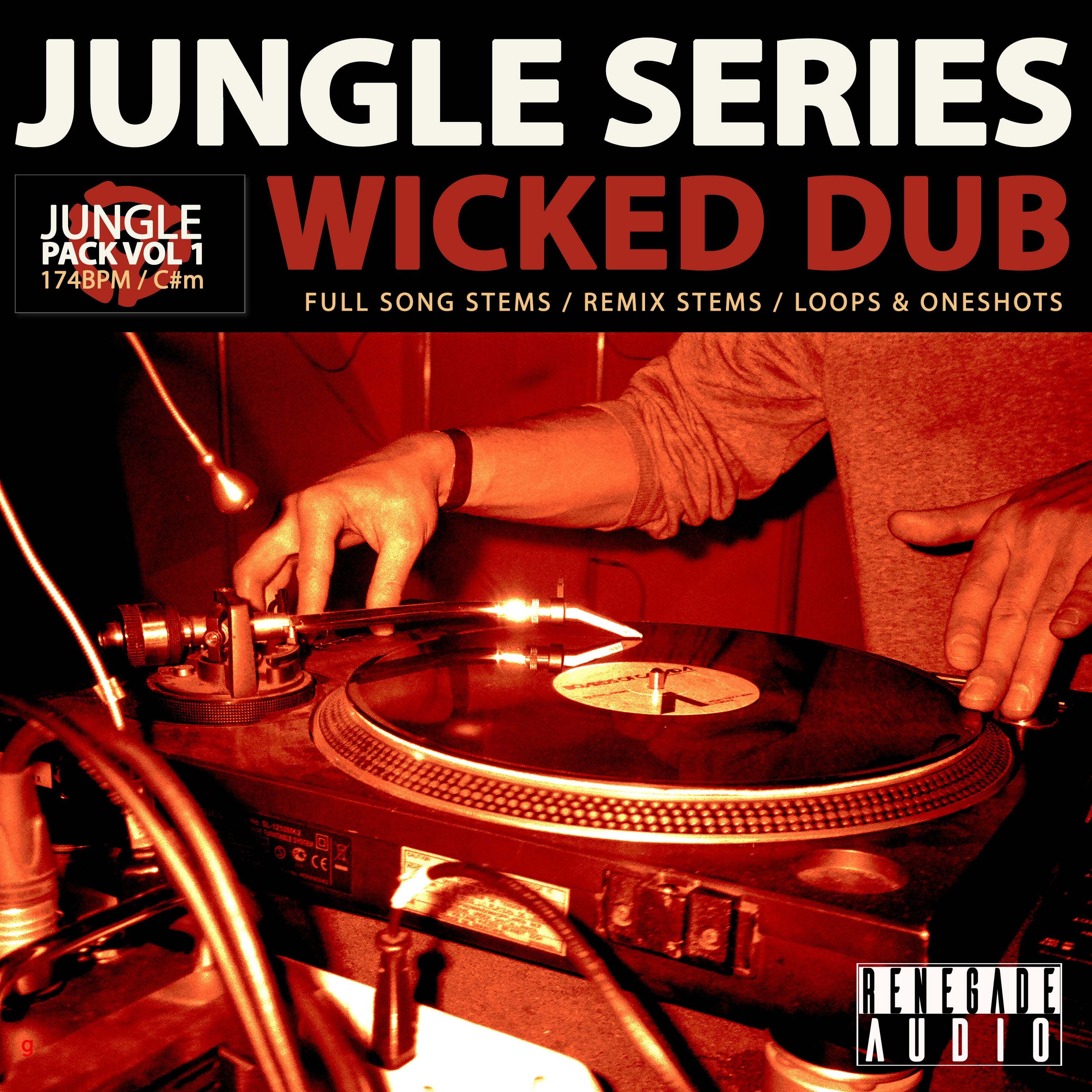 Jungle Pack Series Vol 1: Wicked Dub
Tempo: 174 BPM 
Key: C#m
Pack Size: Pack Size: 5GB 

(56 Instrument Stems / 13 Remix Stems / 98 Loops & 79 Oneshots, Ableton Rack & Maschine Expansion

Create it,  Remix it, Dub it, Mash it 

Vol 1: Wicked Dub marks the launch of a new series in the same format as the Dub Pack Series where you'll have access to full-length song stems (each individual track - i.e. kick drum, snare, guitar, bass, etc… many in both wet and dry options), remix stems (grouped stems for quick remixes on the fly i.e. drums, bass, music, vocals, etc) plus loop pack and one-shots
This is a super flexible pack with numerous ways that you can incorporate stems, loops or create your own from the one-shots. 
With 35 individual track stems and 8 group stems for remixing, you can drag and drop any part into your productions or create your dub using the core elements.  This jammed pack contains options, layers, combos, and more. 
INSIDE THE PACK:
MEGAPACK: Total size: 5GB - includes everything below
Song Stems & Remix Stems (4GB)
35 Mixed Instrument Song Stems / 21 Dry Stems
8 Remix Group Stems / 5 Dry Stems
379 MB Loop Pack + Oneshots
Full Song: Wicked Dub

Loop Pack: 98 Loops  / 78 Oneshots (Total 379 MB)
Loops: Bass: 8 / Drums & Percussion 56  / Music 22 / Percussion 8 / Vox 4
Oneshots: Bass 7 / Drums 22 / FX & Vox 12 / Music 25 / Percussion 12
Maschine Expansion Pack
33 Bonus Loops 92MB / 3 8-Bar Demos & 32 Midi Files
Ableton Rack
32 Bonus Loops 89MB / 3 Midi Demo Files / 3 Song 8-Bar demos

 All content is 100% Royalty-Free